Here's the Deal
My story...
Let's just say my life experiences have given me the background knowledge to talk about a few things:
Getting married in your 20's: Positives and negatives to early nuptials.
Divorce: In other words, see above.
Dating in each decade of your life: Whether you're 20, 30, 40 or 85... dating brings out the best and worst in all of us. Let's take a look at this.
Career: Mine's a work in progress. I teach middle school by day, and spend my other moments - nights, weekends, and summers - building blogs, freelancing, and writing books.
Family: I love mine. They are my rock, and I feel so lucky to have such a great family. I also see how family can extend beyond the realm of biology, and how we can find family in many areas of our lives. From childhood friends to friends across the globe who we rarely see, family can mean many things.
Travel: I. love. travel. I want to share my experiences and talk to people about theirs. Let's talk travel and life experiences.
Wellness: A bend on healthy living from a yogi marathon runner who tries to follow a plant based diet but has a weakness for chicken nuggets, Manchego cheese, and nearly all varieties of red wine. I'm obsessed with learning more about nutrition, marathons, yoga retreats, and everything in between. Yet, all self control goes out the window when I'm in front of a bowl of M & M's.
Karma, the power of being nice, & sweet treats: Sure, I was voted "class sweetheart" in high school, but I'm not always the nicest person. I get annoyed and crabby maybe more often than not. (my husband will attest to this.) However, one of my mantras is to always try and think of how the other person is feeling and be nice whenever possible. I think if everyone put being nice at the top of their lists, the world could be a lot groovier place. (I also have a theory that peanut M &M's and my mom's banana bread are other viable solutions for making the world a better place, but more on that one later.)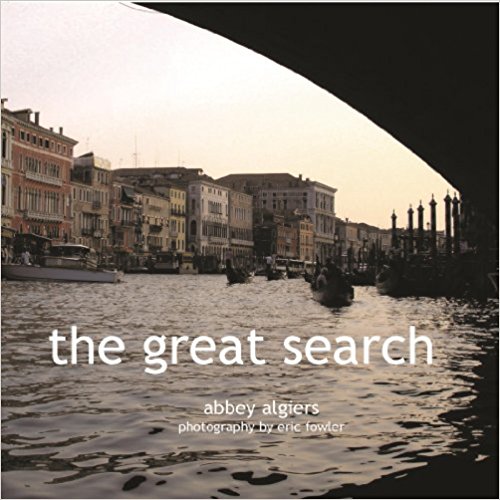 Do you have a friend who's searching for "the one?" Or, are you perhaps searching? If so consider my book, the great search. What happens when a woman declares she is on an all out search to find "the one?" Many times nothing, except days, months, even years of frenetic conquests that result in dates and dinners, but nothing lasting. Using photos taken by my husband, Eric Fowler, the great search takes the reader on a journey of love and discovery. This short story offers a new, refreshing solution for finding happiness "no matter what."