Agenda Worthy Wellness Find
Sometimes buying supplements can feel overwhelming and confusing. You want to buy the magic formula that will help you with your own agenda. If you're like me, you might think "Where do I start?" and "Which company do I choose?" There are a lot of options out there, after all. Enter Raw Revelations. This company started by selling their products at small farmer's markets in Southern California with the intention to "bring the purest, most effective nutrients to our community." Today they're in several markets, have a great storefront and tonic bar, and a rockin' website that is crafted to help you find the perfect products to meet your body's needs.
My personal favs are their "MSM Morning Mix" and "Bag of Tricks," both designed for runners and athletes, to help with inflammation, energy, and overall well-being. Whether you're an athlete, or just someone trying to feel their best each day, Raw Revelations has something for you. Check them out!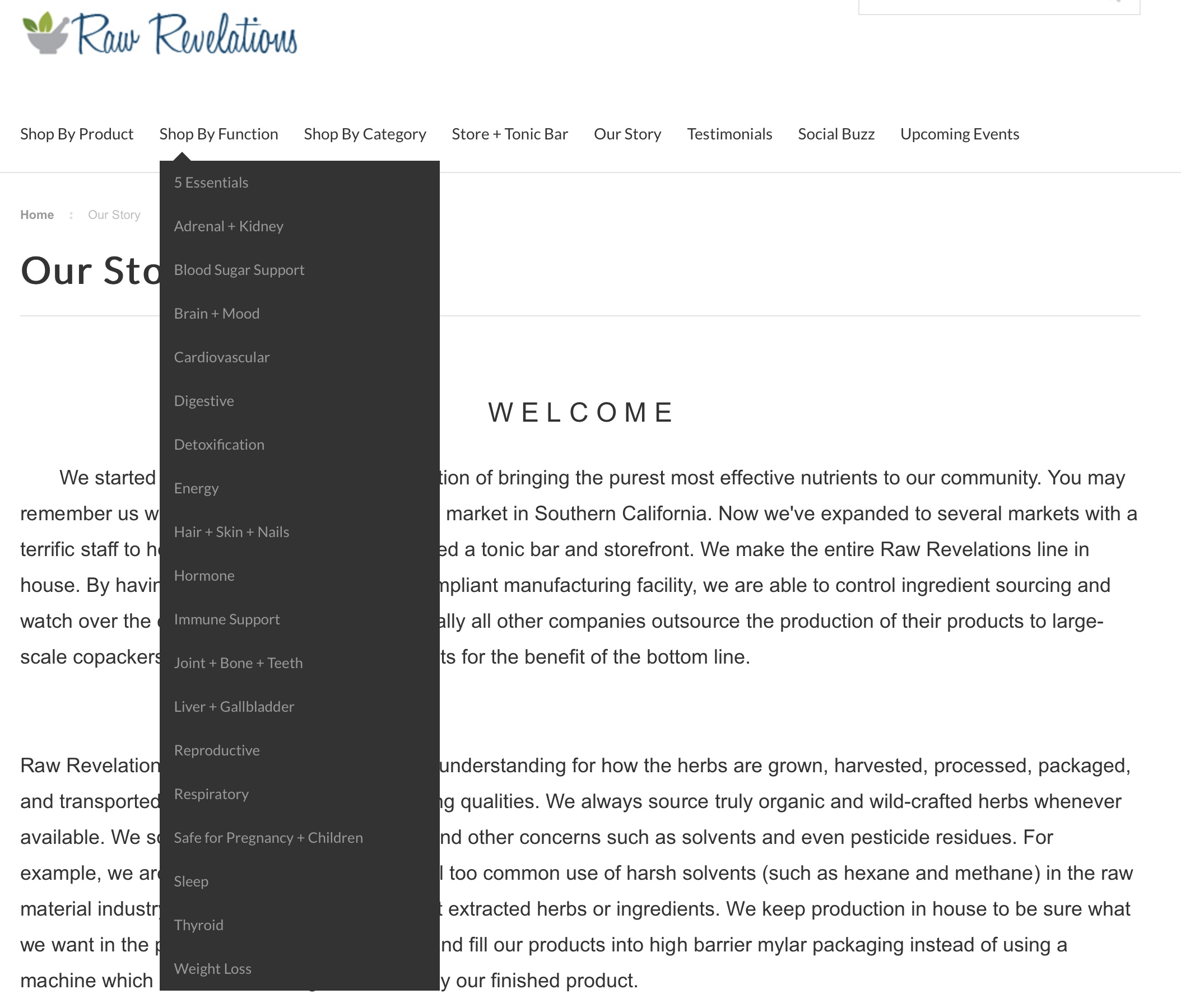 Easy to navigate menu helps you choose the products that are right for you.
I start my day with the MSM Morning mix to help with inflammation, detoxification, and hydration. "Bag of Tricks" goes in my smoothies to "help my body adapt to real world stressors." AMEN.